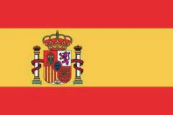 C / Maudixers S / n 08530 La Garriga SPAIN
+34639 799 310
info@lasorrerabikepark.com
Offriamo corsi per BTT, Enduro-Downhill ed Ebike (per tutti
livelli)
Scuola per ragazzi e ragazze (dai 6 anni ai 15 anni)
Patenti di viaggio (di federazione catalana e anche spagnola)
Organizzazione di eventi all'interno del Bike Park
Forfait (abbonamento) durante la settimana è di 30 euro (giorno/persona)
Forfait (abbonamento) durante il fine settimana è di 25 euro (giorno/persona)
Per i corsi o la scuola i prezzi cambiano a seconda della stagione
(è meglio vederlo utilizzando il sito web)
Infine è possibile noleggiare delle protezioni o delle bici (ogni
protezione costa 5 euro (giorno/persona) significa se hai bisogno di a
casco 5 euro ma se ti serve anche la ginocchiera 5 euro.
Il prezzo per noleggiare una bicicletta per persona e 1 giorno è di 60 euro.
We offer courses for BTT, Enduro-Downhill and Ebike (for all
levels)
School of boys and girls (6 years to 15 years old)
License tramits (of catalan federation and Spanish too)
Organization of events insite the Bike Park
Forfait (pass) during the week is 30 euros (day/person)
Forfait (pass) during the weekend is 25 euros (day/person)
For courses or school the prices change depending the season
(it's better to see it using the website)
Finally is possible to rent some protections or bike (every
protection it cost 5 euros (day/person) it means if you need a
helmet 5euros but if you need knee Guard is 5 euros too.
The Price to rent a bike for person and 1 Day is 60 euros.
APERTURA - OPENING BIKEPARK
Apriamo durante la settimana dal mercoledì al venerdì (ma abbiamo bisogno
minimo 6 rider per iniziare la risalita). Se sei un piccolo gruppo o no
arriviamo al minimo cerchiamo più persone per farcela.
Durante la settimana è possibile prenotare il forfait tramite la nostra email,
telefono whatts app o account IG.
Per il weekend è possibile effettuare la prenotazione utilizzando il ns
sito web, ogni lunedì alle 9:30 apriamo i posti disponibili per
il fine settimana in corso.
Abbiamo un massimo di posti (50 corridori) per il servizio di risalita. Ebike o
enduro (senza servizio di sollevamento nessun problema).
L'orario dell'ascensore è dalle 9:00 alle 14:30 e il bike park è nelle vicinanze
15:00
We open during the week Wednesday to Friday (but we need
minimum 6 riders to start the lift). If you are a Little Group or not
arrive at the minimum we search more persons to make it.
During the week is possible booking the forfait using our email,
phone whatts app or IG account.
For the weekend is possible to make the reservation using our
website, every monday at 9:30 am we open the aviable places for
the weekend in course.
We have a maximum of places (50 riders) for lift service. Ebike or
enduro (without lift service no Problem).
The schedule of lift is 9am to 2:30 pm and the bike park close at
3:00pm
Abbiamo un partner come FOX o GALFER BRAKES che ogni
stagione fare qualche gara o crono per mostrare il marchio. Questi
chronos o races (significa non ufficiale catalano race cup) Will
preparare tutti i cavalieri per la coppa catalana.
Questi eventi arrivano persone in tutto il mondo e noi li abbiamo
qualche uscita (2019-2020-2021 + quest'anno 2022)
D'altra parte realizziamo la serie Enduro E-bike (tre crono
in tre diverse località solo per ebike, la prima sarà a La
Sorrera marzo 2022).
Infine realizziamo alcuni eventi all'interno del bike park come (Press
Giorno, weekend Orbea, ecc.)
E facciamo la tazza catalana di minidh nell'aprile 2022 e
Campionato di Catalogna anche aprile 2022 (come ogni anno).
Possiamo fare un test (come sospensioni o pneumatici) per i Team
Offri un catering per eventi che hanno bisogno di cibo
Scatto alla stampa
Riprese video per Team o piloti
Normalmente questo tipo di servizi saranno sotto contratto per funzionari
Squadre come (GT, ORBEA, KROSS, ecc.)
We have a partner like FOX or GALFER BRAKES that every
season make some race or chronos to show the brand. These
chronos or races (it means not official catalan race cup) Will
prepare all the riders for the catalan cup.
These events comes people arround the world and we have
some exit (2019-2020-2021 + this year 2022)
On another hand we make Enduro E-bike series (three chronos
in three different places only for ebike, the first one will be in La
Sorrera on march 2022).
Finally we make some events inside the bike park like (Press
Day, Orbea weekend, etc)
And we make the catalan cup of minidh on April 2022 and
Championship of Catalonia April 2022 too (like every year).
We can make a test (like suspension or tires) for Teams
Offer some catering for events that needs food
Press shooting
Video shooting for Teams or riders
Normally these kind of services will be contract for officials
Teams like (GT, ORBEA, KROSS, etc)