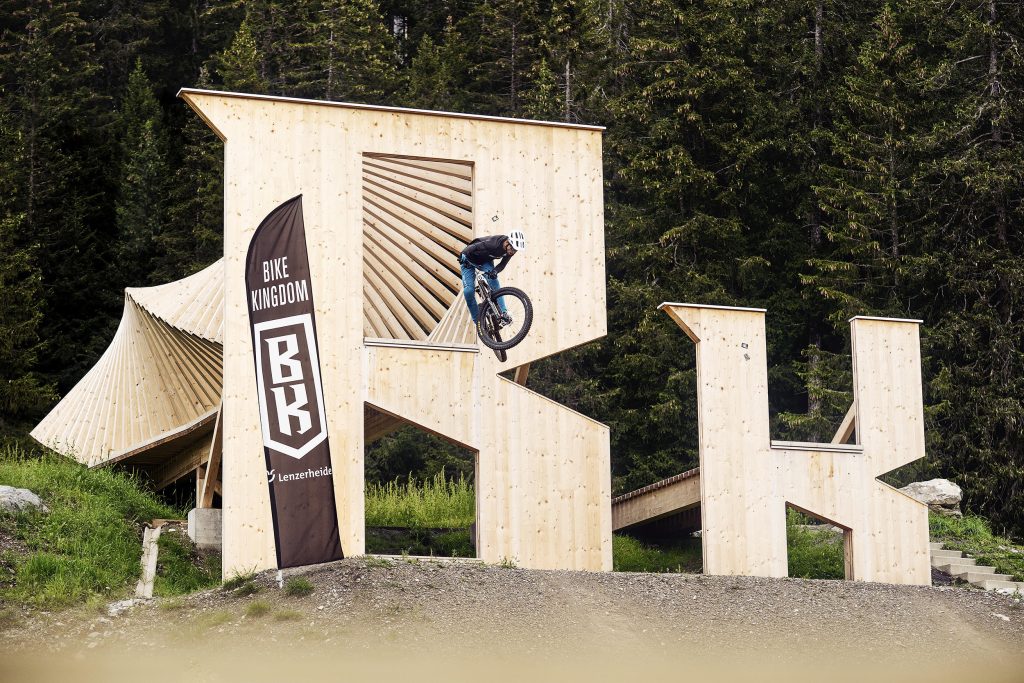 Il Lenzerheide Bike Park è stato realizzato tra la stazione di Scharmion e quella a valle del Rothorn con lo scopo di mettere a disposizione di biker più o meno esperti una varietà di sentieri. In totale, i percorsi sono cinque e si differenziano per livelli di difficoltà e stile, ma possono essere combinati liberamente secondo le proprie esigenze. Il più facile è la FLOWline, mentre quelli più impegnativi sono la STYLEline e la STRAIGHTline, sulle quali si svolgono importanti competizioni internazionali. La PRIMEline e la SHOREline sono, invece, di livello intermedio.
The Lenzerheide Bike Park was built in between the Scharmoin and Rothorn stations with the idea of offering a wide variety of trails that could be accessible to experienced riders and beginners as well. Overall, there are five trails. All of them have different characteristics and vary in style and level of technical difficulty, but they can be mixed and matched as needed. The simples out of the five is the FLOWline, whereas the most difficult ones are the STYLEline and the STRAIGHTline. Instead, the PRIMEline and SHOREline can be considered to be intermediate level.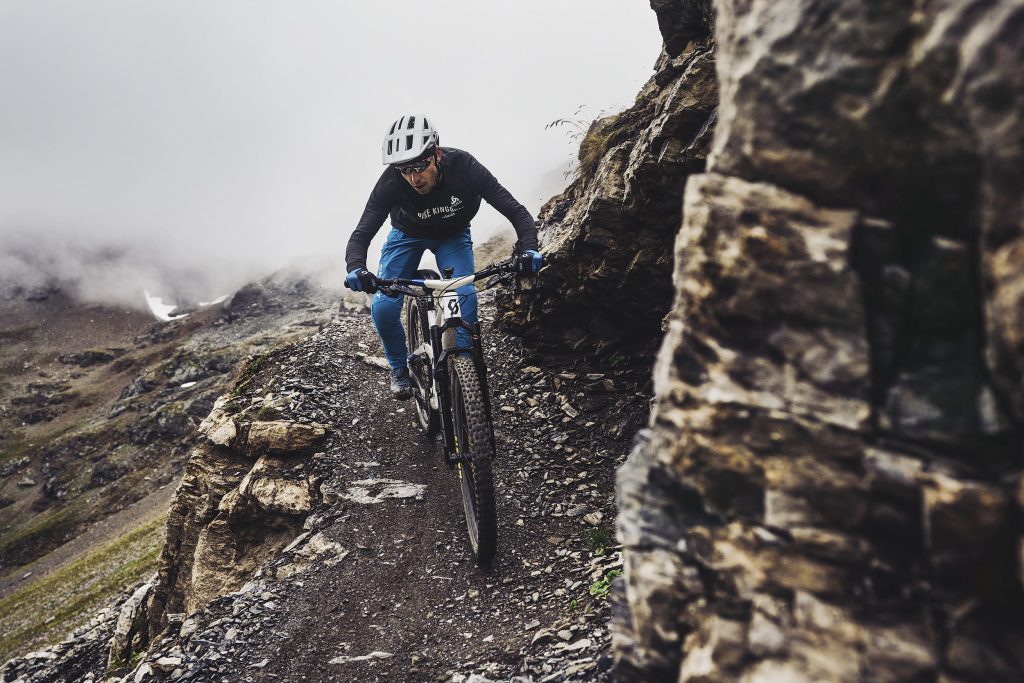 FLOWline
facile/blu
Tracciato fluido, meno in pendenza, con curve e piccoli salti. Accessibile a tutti i biker, particolarmente indicato per principianti e famiglie.
PRIMEline
Intermedio/rosso
Velocità, flow e air-time caratterizzano questo tracciato, il più popolare di tutta la struttura. Sono richieste buone capacità di guida, per il resto lasciati andare!
STRAIGHTline
diffcile/nero
Famoso a livello mondiale, questo sentiero ideato da Steve Peak comprende rock garden, salti e radici e dà del filo da torcere persino ai  campioni durante la coppa mondiale organizzata dall'Unione Ciclistica Internazionale. E tu? Pensi di riuscire a percorrerlo? Mettiti alla prova!
STYLEline
difficile/nero
questo percorso è per chi apprezza particolarmente l'air-time e ritiene che lo stile sia l'aspetto più importante!
SHOREline
intermedio/rosso
Possibilità di guidare Northshores e azzardare drop sempre più grandi.
FLOWline
easy/blue
Fluid trail with curves and small jumps. Accessible to all bikers, but particularly suitable for beginners and families.
PRIMEline
intermediate/red
Speed, flow and air-time are the defining characteristics of this trail, which is the most popular out of the five. Intermediate skills required. Let go of the brakes and enjoy your ride!
STRAIGHTline
difficult/black
Designed by Steve Peat, this trail is famous thanks to its rock garde, big jumps and root fields. Every year, it can be demanding even for the world's best professional bikers competing at the UCI MTB World Cup. But what about you? Do you have what it takes to get through it?
STYLEline
difficult/black
The STYLEline is perfect for those who look for airtime and value style.
SHOREline
intermediate/red
Here, you have the possibility to drive Northshores and dare bigger drops step by step.
VENERDÌ SERA SHRED
Goditi le ore serali in montagna sulla tua bici.
L'inizio del weekend perfetto! Tutti i venerdì dal 9 luglio al 20 agosto il bike park rimane aperto fino alle 21:00 per i riders
FRIDAY NIGHT SHRED

Enjoy the evening hours in the mountains on your bike.

The perfect start to the weekend! Every Friday from 9 July to 20 August, the bike park stays open until 9.00 pm for riders