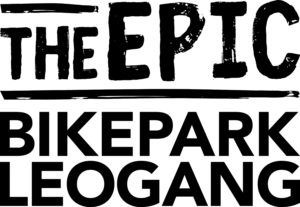 Hütten 39 | 5771 Leogang
Tel: +43 6583 8219
Mail: info@bikepark-leogang.com
Il boom del ciclismo per downhiller, freerider e mountain biker! Prendi la tua bici, sali su una delle funivie di Leoganger Asitz e divertiti sulle numerosissime linee del Leogang Bike Park. Se necessario, noleggia una bici presso la stazione a valle o noleggia una guida che ti darà i giusti consigli per il tuo riding. Quello di Leogang è uno dei primi e più grandi bikepark d'Europa. Se vuoi affrontare le impegnative piste del Campionato del Mondo, questo è il posto che fa per te! Anche i bambini e i principianti che vogliono provare i loro primi salti nel Riders Playground sono i benvenuti.
The best spot for downhillers, freeriders and mountain bikers! If necessary, rent a bike at the valley station or hire a guide who will give you the right tips. The Bikepark Leogang is one of the first and largest bike parks in Europe. If you want to ride the challenging World Championship tracks, this is the place for you. Children and beginners are welcomed to try their first jumps at the the Riders Playground.