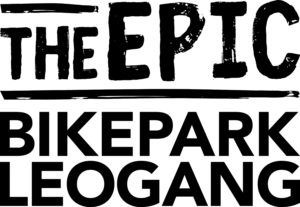 Hütten 39 | 5771 Leogang
Tel: +43 6583 8219
Mail: info@bikepark-leogang.com
ITA
INFO
Bikepark Leogang
Il boom del ciclismo per downhiller, freerider e mountain biker! Prendi la tua bici, sali su una delle funivie di Leoganger Asitz e divertiti su una delle 10 diverse linee del Leogang Bike Park. Se necessario, noleggia una bici presso la stazione a valle o noleggia una guida che ti darà i giusti consigli per il tuo riding! Il Bikepark Leogang è uno dei primi e più grandi Bikepark d'Europa e ospiterà il secondo round del Campionato mondiale UCI Mountain Bike Downhill nel 2020. Quindi se vuoi affrontare le impegnative piste del Campionato del Mondo, questo è il posto che fa per te! Anche i bambini e i principianti che vogliono provare i loro primi salti nel Riders Playground sono i benevenuti.
ENG
INFORMATION
Bikepark Leogang
The full biking boom for downhillers, freeriders and mountain bikers! Take your bike, get on one of the cable car at Leoganger Asitz and directly onto one of 10 different lines in the Leogang Bike Park. If necessary, rent a bike at the valley station or hire a guide who will give you the right tips for shredding. The Bikepark Leogang is one of the first and largest bike parks in Europe and will be the venue for the second UCI Mountain Bike Downhill World Championships in 2020. So if you want to ride challenging World Championship tracks, this is the place for you! Children and beginners who want to try their first jumps in the Riders Playground are also very welcome
DE
INFORMATION
Bikepark Leogang
Die volle Bikesport-Dröhnung für Downhiller, Freerider and Mountainbiker! Bike nehmen, ab in die 8er-Kabinenbahn am Leoganger Asitz und direkt in eine von 9 10 unterschiedlichen Lines des Bikeparks Leogang einsteigen. Wenn nötig, davor noch an der Talstation ein Bike ausleihen oder einen Guide engagieren, der dir die passenden Tipps zum Shredden gibt. Der Bikepark Leogang ist einer der ersten und größten Bikeparks Europas, wird im Jahr 2020 bereits zum zweiten Mal Austragungsort der UCI Mountain Bike Downhill WM sein. Also, wer anspruchsvolle WM-Strecken fahren will, ist hier richtig! Auch Kinder und Anfänger, die sich im Riders Playground an ihren ersten Jumps versuchen wollen, sind herzlich willkommen.
Trailreport
HOT SHOTS – fired by GoPro
Leicht
3,5 km
APERTURA - OPENING TIME - ÖFFNUNGSZEITEN -
ITA
RIDERS PLAYGROUND – SEGGIOVIA
Venerdì, Sabato, Domenica
Venerdì, Sabato, Domenica
DE
RIDERS PLAYGROUND – RIEDERFELDLIFT
Freitag, Samstag, Sonntag
Freitag, Samstag, Sonntag
ITA
 Asitzbahn ogni giorno dalla stazione intermedia
 Asitzbahn ogni giorno dalla stazione in cima
 Steinbergbahn ogni giorno dalla stazione in cima
ENG
 Asitzbahn daily from the middle station
 Asitzbahn daily from the top station
 Steinbergbahn daily from the top station
DE
täglich Asitzbahn bis Mittelstation 
täglich Asitzbahn bis Bergstation
täglich Steinbergbahn bis Bergstation