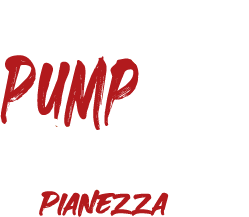 Via Musinè 26 10044 Pianezza (TO)
Tel: 3331872089
Mail: info@pumptrackpianezza.it
Se il mondo della mountain bike ti appassiona, allora una pump track fa decisamente al caso tuo per la sua natura carica di energia. Con un po' di pratica e di esperienza, si riesce anche a fare un giro completo della pista senza mai toccare i pedali o appoggiare un piede al suolo. In più, questa è un'attività sportiva ideale in quanto coinvolge il corpo nella sua interezza, targetizzando in particolare l'equilibrio, i riflessi, la connessione mente-muscolo e la sensibilità motoria. Inoltre, è anche una maniera estremamente valida per allenare le proprie capacità di guida, anzi: è ciò che ti darà una marcia in più!
If you enjoy riding, then you will definitely like it doing it even more on a pump track, because it is such a fun and dynamic way of experimenting with your mtb. Whether you are a biker, a skater or a blader, if your skills are on point you can even go around the pump track without ever touching your pedals or stepping your foot down.
Also, this is an excellent sports activity that stimulates your whole body and especially targets the training of balance, reflexes, mind-muscle connection and physical sensitivity. Plus, it is a great way to improve your riding skills. This will definitely give you an edge over other riders who have never experienced such a thing!